Hardwood Flooring in Richmond, VA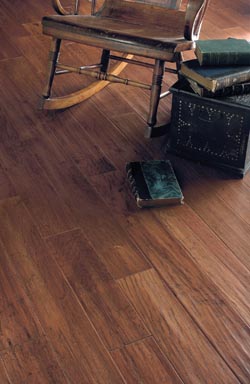 Are you looking for a way to enhance the appearance, value, and functionality of your home? Then count on our full-service flooring store for high-quality hardwood flooring. We are proud to offer a vast assortment array of hardwood flooring options as well as professional-grade installation services for your home or office.
At our flooring company, we pride ourselves on the vast selection of hardwood flooring that we have available for our customers. Our inventory includes a wide variation of finishes and materials that suit your every need. Whether you prefer a light finish or a prominent grain, our store's hardwood flooring prices make it easy to get exactly what you want.


Unbeatable Hardwood Flooring Prices from Name-Brand Companies
Fall in love with the stunning simplicity of hardwood flooring. Our floors give every room in your home the natural look of hardwood with virtually no maintenance. Hardwood flooring combines modern convenience and simple maintenance with the unsurpassed aesthetic appeal of a traditional home.
Made from compacted wood, hardwood flooring provides the resistance needed to prevent scratches and scuffs from wearing down your floorboards. When properly finished and sealed, your new floor is protected from moisture and spills, which saves you from spending countless dollars on future repairs and replacement costs. Our professionals offer quality hardwood flooring prices from the most sought-after brands in the industry, including:
Downs™
Downs Performance Wood™
Floorcraft™
Spotlight Values™


The Lasting Beauty of Solid Hardwood Flooring
Nothing shows elegance and sophistication quite like solid hardwood flooring. With tongue-and-groove milling, this beautiful, long-lasting flooring provides unsurpassed durability and strength. For your ultimate convenience, it can also be sanded several times over the course of its life if restoration is needed or you want a new stain finish.
Known for their ability to enhance rooms with their warmth and beauty, solid hardwood flooring has become a popular choice among homeowners. Not only will you be happy with your new floors, but you will also take pride in the increased value of your home. From gorgeous earthy tones to cooler stains, this type of flooring has the potential to enhance any interior-design theme. When you pick our company for your flooring needs, you are getting wood floors from leading manufacturers.


The Simplicity of a Hardwood Flooring Installation
Achieve the stunning look of hardwood floors without the hassle of placing the floorboards manually. When you call our company, we send out an elite team of professionals to make your hardwood flooring installation as simple and convenient as possible. These associates have the experience and skill needed to improve the look of every room in your home through quick and efficient services.
You'll feel confident knowing that a knowledgeable hardwood flooring technician will handle your renovation project. These specialists have a reputation for providing the personalized customer service and quality workmanship you need and deserve. Let them handle the hard work -- your only job is to relax and enjoy the look of your new, stunning floors. We specialize in every aspect of the hardwood flooring installation process, including:
Old Flooring Removal
Surface Preparation
Flooring Placement
Sealing
Floor Polishing



Contact us today for hardwood flooring that enhances the value and appeal of your property. We proudly serve Glen Allen, Ashland, Mechanicsville, Hanover, and Colonial Heights, Virginia.